2014 Jeep Wrangler - Black - CQuartz Finest Reserve - - A Miracle Detailing
Inspection:
DeFelsko PosiTest DFT Paint Thickness Gauge for ferrous/non-ferrous metals
DeFelsko 200C3-G PosiTector 200 C3 Advanced Ultrasonic Coating Thickness Gauge
Lighting:
ScanGrip MultiMatch 8 and MultiMatch 3 color from 2500k to 6500k. ScanGrip Sunmatch 3
Machines:
RUPES Bigfoot iBrid Nano Long Neck
RUPES BigFoot LHR 75E Mini
Rupes 21 with a Rupes 5" Backing Plate
Correction:
CARPRO Microfiber Heavy Cutting Pad
Meguiars M101 and M110 Ultra Pro Speed Compound
Polishing:
Lake Country HDO Black Finishing Pad - 5 1/2"
Meguiars M210 Ultra Pro Finishing Polish
Tools:
RYOBI Cold Water Electric Pressure Washer
MTM Hydro PF22.2 Professional Snow Foam Cannon
Metro Air Force Master Blaster
Cleaning Products:
CarPro IronX Snow Soap / Poorboys Super Slick & Foam Pre-Wash Snow Foam
TUGA Devil Special Wheel Cleaner
Last Step Products:
CQuartz Finest Reserve ceramic coating
Solution Finish Black / Carpro DLux on plastic trim and bumpers
CARPRO ReTyre Tire & Rubber Cleaner (cleaning tires)
OBSSSSD Tire Dressing - Matte (dressing tires)
Please watch the 360 walk-around video - Click bottom right YT
Gear
to set 1080p HD w/audio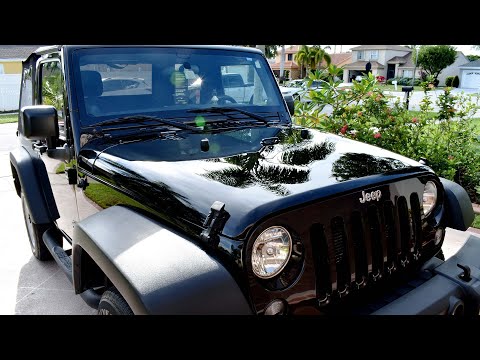 Thanks for Looking!
PLEASE subscribe to my social media channels!
Any questions please feel free to ask.
Please post any feedback in a reply.
Questions/Feedback is truly appreciated.