How to Properly Quote
What is a forum quote? A forum quote is when another user takes a previous post from another user and includes it into their post. An example is below:
In order to include a quote from another user in your post, click the "Quote" Button under their page :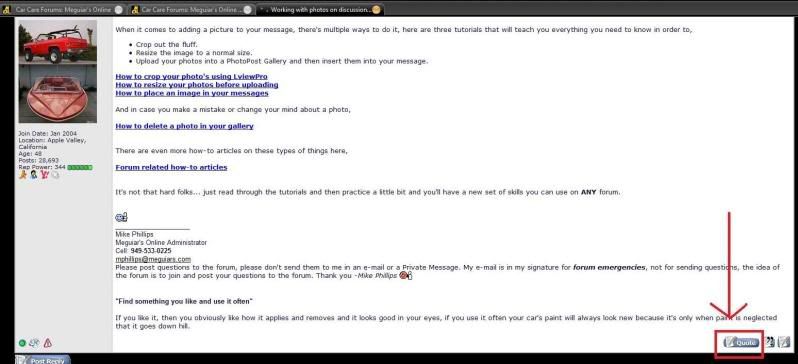 If you wish to include Quotes from multiple posts, you must click the multi-quote button on each post you wish to quote. Once you have selected the multi-quote button for your select posts, click the single quote button on your last quote, or just hit the Post Reply Button:
You will now be in the Reply to a Thread editor. There will already be included text from the quotes you selected.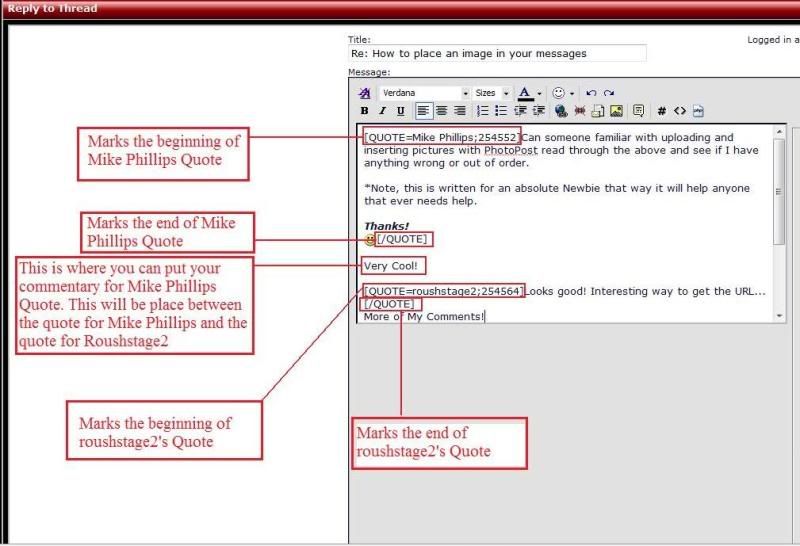 Hit Submit Reply and voila! This is what your Multi-Quoted reply will look like.
When using quotes, make sure to only quote the necessary part of the quote which you intend to address rather than including a page long quote. For example, say I want to ask a question about the How to place an image in your message How to Article. The post below by Mike Phillips is gigantic and I was only able to capture part of it: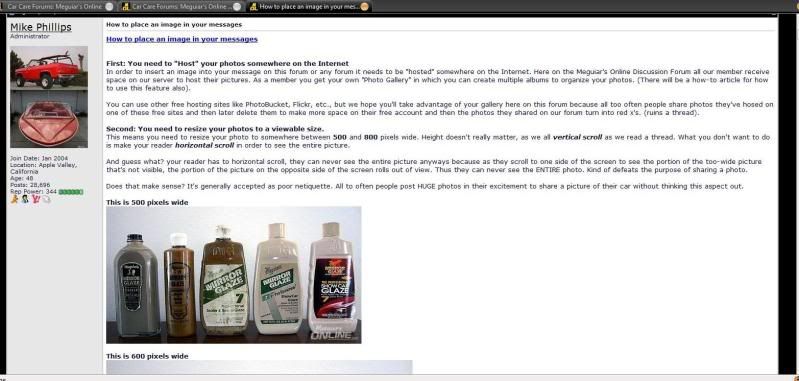 After selecting to quote the post you will once again be taken to the reply to thread editor. Delete all unnecessary quotation information: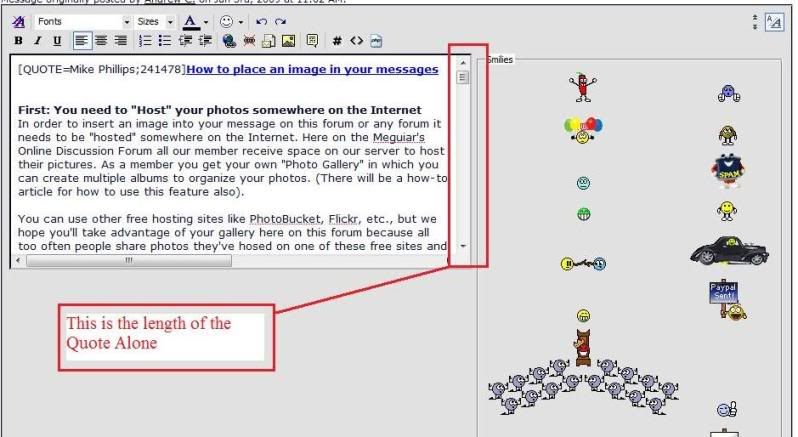 Your Final post will look like this with the edited quote:
And now you know how to Quote!